A Girl Walks Home Alone At Night Well Its Tagged Horror On Imdb But Its Not Really Scary Its Cool Af GIF
Giphy links preview in Facebook and Twitter. HTML5 links autoselect optimized format.
Giphy Link
Upload GIF
to Twitter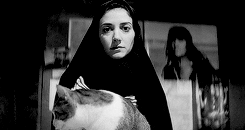 Tweet
Short URLs redirect to a specified link while rendering a GIF preview on Facebook and Twitter.
Gif Shortener
A Girl Walks Home Alone At Night Well Its Tagged Horror On Imdb But Its Not Really Scary Its Cool Af GIF