Magaret Atwood Not Everybody'S Going To Like Your Work And If They Do You'Re Doing Something Wrong GIF by Women's History Month
Giphy links preview in Facebook and Twitter. HTML5 links autoselect optimized format.
Giphy Link
Upload GIF
to Twitter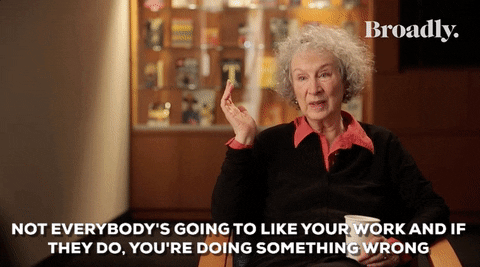 Tweet
Short URLs redirect to a specified link while rendering a GIF preview on Facebook and Twitter.
Gif Shortener
Magaret Atwood Not Everybody'S Going To Like Your Work And If They Do You'Re Doing Something Wrong GIF by Women's History Month