Phoebe Robinson Mastering Eyeshadow Without Looking Like A Fucking Clown. GIF by 2 Dope Queens Podcast
Giphy links preview in Facebook and Twitter. HTML5 links autoselect optimized format.
Giphy Link
Upload GIF
to Twitter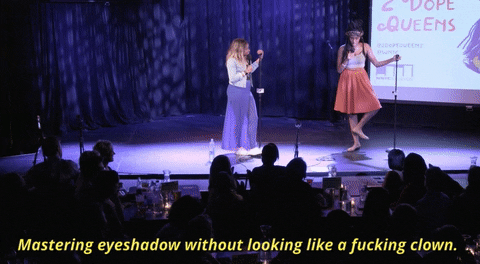 Tweet
Short URLs redirect to a specified link while rendering a GIF preview on Facebook and Twitter.
Gif Shortener
Phoebe Robinson Mastering Eyeshadow Without Looking Like A Fucking Clown. GIF by 2 Dope Queens Podcast