Hillary Clinton We Are Going To Ask The Wealthy And The Corporations To Pay Their Fair Share GIF by Election 2016
Giphy links preview in Facebook and Twitter. HTML5 links autoselect optimized format.
Giphy Link
Upload GIF
to Twitter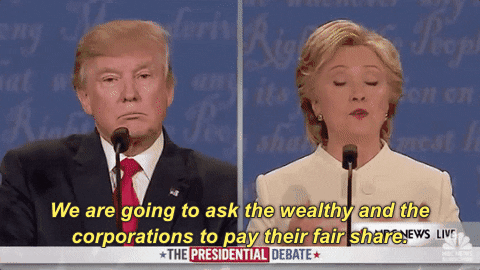 Tweet
Short URLs redirect to a specified link while rendering a GIF preview on Facebook and Twitter.
Gif Shortener
Hillary Clinton We Are Going To Ask The Wealthy And The Corporations To Pay Their Fair Share GIF by Election 2016