Oprah Winfrey What I Know For Sure Is That Speaking Your Truth Is The Most Powerful Tool We All Have GIF by Golden Globes
Giphy links preview in Facebook and Twitter. HTML5 links autoselect optimized format.
Giphy Link
Upload GIF
to Twitter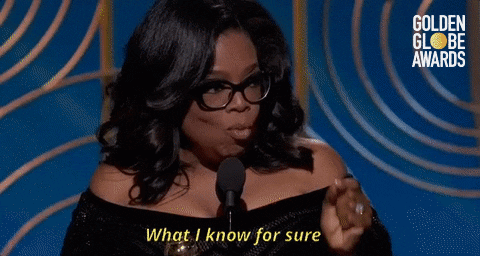 Tweet
Short URLs redirect to a specified link while rendering a GIF preview on Facebook and Twitter.
Gif Shortener
Oprah Winfrey What I Know For Sure Is That Speaking Your Truth Is The Most Powerful Tool We All Have GIF by Golden Globes